Jenny B Peters Music
Creativity for All
Do you want to play Bluegrass?
Sign up for one of Jenny's Wernick Method classes. You'll build your skills and confidence at jamming. And you'll have fun in the class.
All teaching is done by ear learning to keep the timing and the chord changes. You'll learn how Bluegrass harmony works.  You'll learn to play back up. And you'll learn to take simple solos on the fly. Finally, you'll gain the confidence to lead a song.
When you've completed these classes, you'll be ready to join the jamming groups in your area. And to be a part of the pickers crowd.
What could be more fun?

I liked how it was very upbeat. I liked the mixture of instruments. It sounded really cool. 
I don't like to sing.
Don't worry. We have a way to get you comfortable with singing and leading songs. Everyone is there to learn and Jenny Is patient. She'll have you speak the lyrics first. In no time, you'll be singing too.
 I'm uncomfortable making things up.
Many people are uncomfortable with the idea of improvisation. Yet this is a skill that can be taught. You can start by playing the chords. Move to playing the melody. And then change a few notes or rhythms. There, you are – You have a micro-improvisation!
 I don't know if I'll be able to do it.
 You'll have so much fun with all the other musicians that you'll get it. Jamming is like being part of a conversation. You'll make friends and music at the same time.
No problem – You'll be successful in no time!
You'll be jamming in no time. Jenny starts with simple material developed by Pete Wernick. You'll learn to play by ear, sing and "hear" the chord changes. You'll get a sense of the rhythm and how your instrument fits with everyone else.
She has taught thousands of students throughout her 25+ years as a public school music educator. She's seen all the problems that can develop. And she'll work with you to get what is going on.
What sets Jennifer apart is her unique approach to teaching. She prioritizes creating a nurturing and inclusive learning environment where students can explore their musicality, foster creativity, and develop a deep appreciation for the string instrument. Her dedication to tailoring lessons to individual needs and learning styles ensures that each student receives the personalized attention necessary for their growth and development.
You'll have fun and you'll be successful. Jenny is patient and nurturing.  She'll work with you until you have the confidence to jam on your own.
I liked the banjo and the solo part. I liked that the music was loud. The lyrics were funny. The fiddle was loud too. I liked the singing!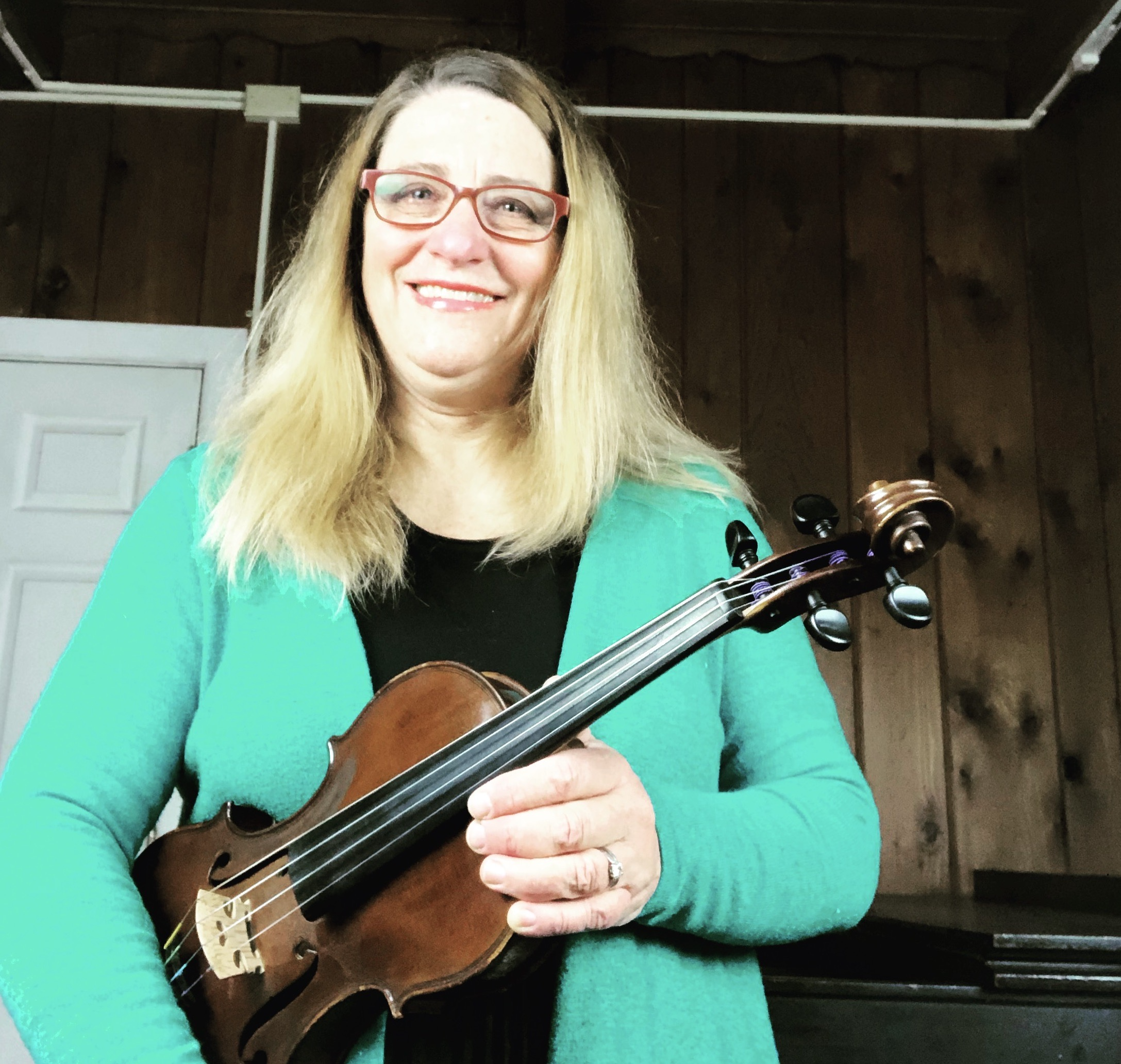 About Jenny
Jenny Peters is a sought-after clinician, multi-instrument performer, and composer for string orchestras. With a Masters in Music, years of directing a successful school orchestra program, serving on college faculties, and as an accompanist and chamber music coach, she stepped out into teaching ukulele. She is now a popular YouTube ukulele personality with two successful ukulele books. In recent years she has applied her skills to bluegrass music, playing guitar, fiddle, and mandolin, and is excited to be learning by ear. Whatever your instrument, Jenny delights in showing students how music works and how they can improve when they put in the effort.
Jenny B Peters Music - Contact Me
I'd love to hear from you – How can I help you?
Do you have a question about music lessons, creativity, or orchestra work? You can book a free 15-minute session to learn more about Jenny B. Peters Music Studio. Or call me at 847-826-9661.