Do you want happy and engaged students?
Flexible Fiddling is a kid-tested program that takes the guesswork away.  Everything is spelled out and kid-tested. Your students will love it.
Orchestra students learn how to play fiddle tunes authentically. Yet they won't just learn the tunes.
They create bass lines, accompaniments, and play the melody. They tell their friends that orchestra is cool, making your job of recruitment and retention easier. They reach out to younger students and show them how to play the cool music they learned in orchestra.
And they have fun!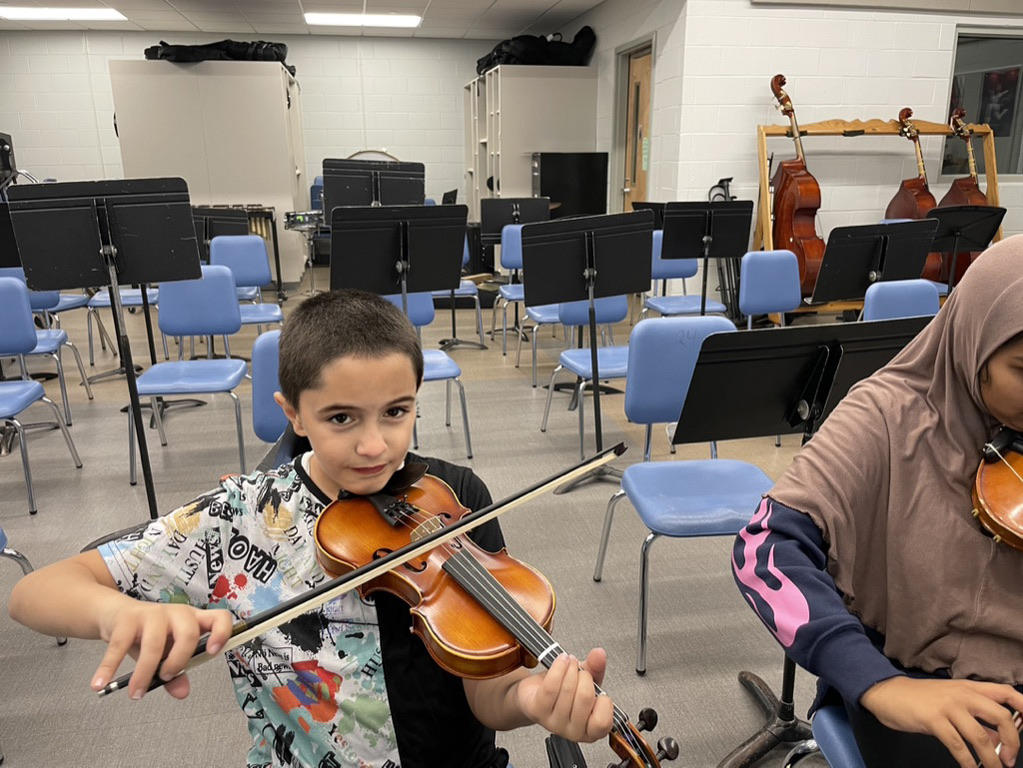 Each arrangement includes:
Lesson plans with links to teaching videos.
Student parts for Building Blocks and an Orchestra Arrangement
Parts are double-sided – One side has alpha noteheads to help the youngest students. The other side has standard music notation.
Conductor's score of the

 

Building Blocksᅠpage.
Conductor's score of the

 

Orchestra Arrangement.
Mp3 recordings of backing tracks to use in your classroom
Links to Strum Machine backing tracks that you can slow down or speed up to use in your classroom
Try a FREE Download.
You'll get the plans and the scores. And one student part. It will be enough for you to know if these arrangements will work for you.
You'll also get to sign up for Jenny's newsletter, Creative Musical Musings. Click here. 
Click on each piece to learn more
I liked how it was very upbeat. I liked the mixture of instruments. It sounded really cool.
Hire Jenny as a Guest Conductor and Clinician
Jenny is composer, clinician, and educator with 25+ years of experience in the classroom.