Jenny B Peters Music
Creativity for All
Are you looking for an inspirational orchestra experience for your students?
How about a composer and conductor who will help them to sound good? And who will engage them with original music?
So your students are tired. And they are disengaged. They want connection and they want to play. Yet, they're not as resilient as they were before the Pandemic. You're still building back your programs. So you want music where the students have success right away. And your students want music that was created for people like them.
 Jenny worked in Title I schools as a music educator for 25 years. She built a successful orchestra program that reflected the demographics of the school. And she inspired students to work with her to create beautiful music!

I'm enjoying listening to your compositions! Your music sounds great and is clearly accessible for student ensembles.
So, What do you do?
Bring Jenny in to work with your students. She knows how to reach today's students. And how to compose music they will love.
Today's students crave socialization and emotional connection. They love music, yet they're not always able to concentrate and put in the work. They want instant success. Yet, they also need a challenge and the chance to grow by being diligent. They need something where they can develop grit and resiliency. Then, they value their success.
Jenny knows how to make your orchestra sound good. And how to give melody parts to violas, cellos and basses. These sections are often under-represented melodists in the orchestra. She writes music that teaches new skills, yet is delightful to play.
Your pieces are delightful!
Hire Jenny as a Guest Conductor and Clinician
Jenny is composer, clinician, and educator with 25+ years of experience in the classroom.
My students need a lot of TLC
Don't worry, Jenny works well with students like that. Her students needed that too. And she was able to get them to work together as a team to create awesome music.
My students give up easily
 Jenny is familiar with that too. Jenny can inspire your students to do the work they need to sound great!
 My students talk a lot and don't listen
Jenny is familiar with that too. You'll get the music ahead of time so the students can learn it. The students will have access to videos so they can hear how it goes. Then they will be ready to put the polishing touches onto the pieces to play them even more beautifully.
And they get to meet a living and breathing composer. For students, that is inspiring. And it can encourage students to compose their own music later. It's a win-win for everyone.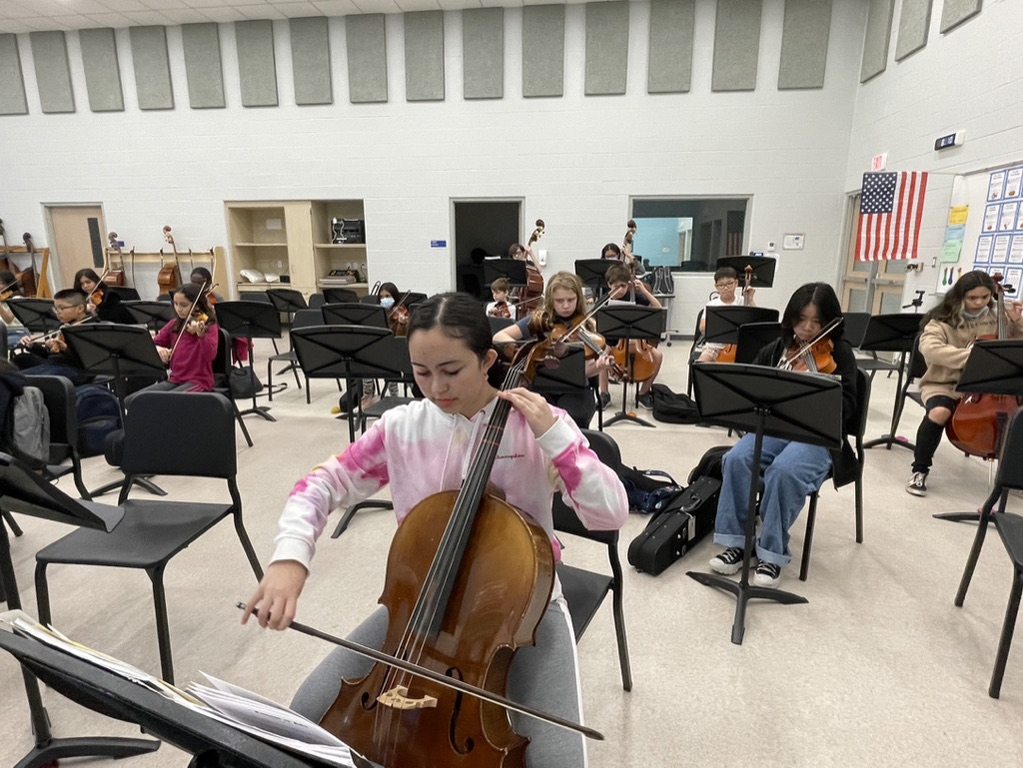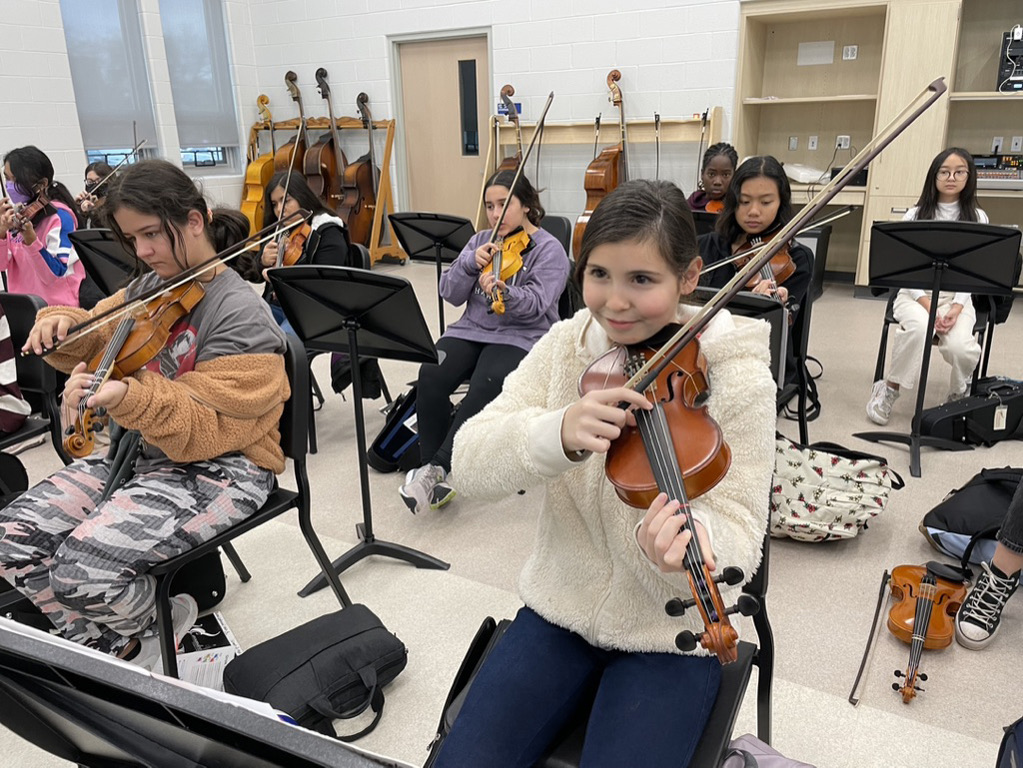 Meeting a Living Composer is a plus
You know your students play better if they have a chance to hear how the music goes first. All the pieces are available on YouTube so you can decide if the music will fit your group. There are scores to follow that let you know the instrumentation and difficulty of the parts. From there, you can decide if this music is something that will be good for your orchestra.
 Teach them the music. And then have Jenny out to lead a clinic and conduct. It will bring your orchestra to the next level.
Your students will love playing music that is made for them.
The music is kid-tested and enjoyable. It's fairly easy to play. Students will love meeting the composer and playing their music. They will be inspired to do their best. And to develop their own creativity by composing later.
Hire Jenny as a Guest Conductor and Clinician
Jenny is composer, clinician, and educator with 25+ years of experience in the classroom.
Congrats on your retirement! Thank you for your beautiful piece, Russian River. You have inspired so many students.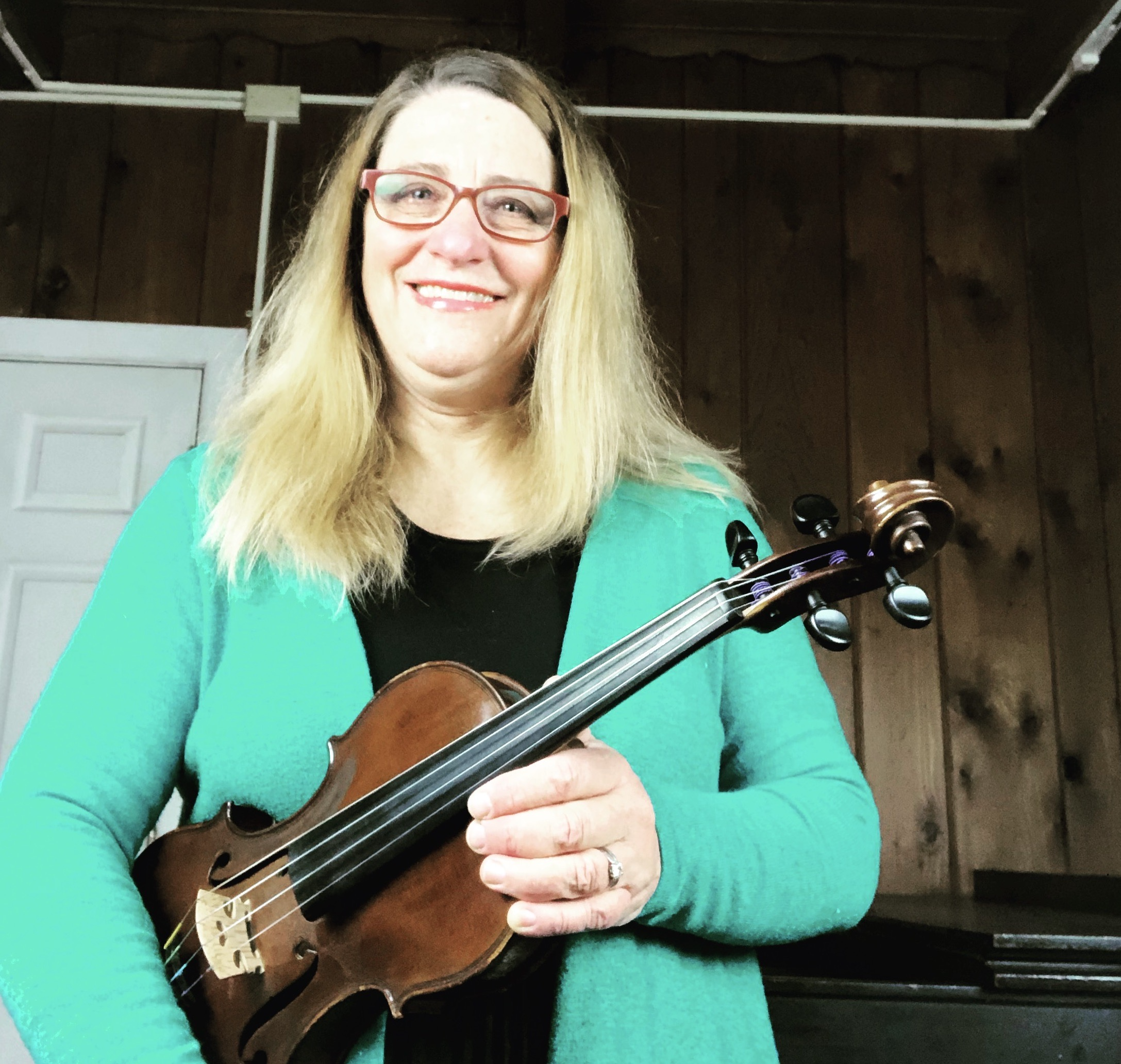 About Jenny
Jenny is a sought-after clinician, performer, composer, and creative musician. She composes music and online music courses. She is an accompanist and chamber-music coach. She has performed with members of the Chicago Symphony Orchestra and other artists.
Jenny and her sister, Rebecca Bogart, created the unique pedagogy of Ukulele for All, released by Kjos Publishing. Jenny and Rebecca are also the authors of the Amazon best-selling 21 Songs in 6 Days series of ukulele books.  Jenny is a popular YouTube ukulele personality. She is a sought-after clinician for music educators in learning to teach ukulele. She has been a guest clinician for All-State Music Educator Conferences in Illinois and Arizona.
Jenny recently retired from a successful public school orchestra program in Skokie, IL. She has served on the faculties of Lake Forest College and the College of Lake County. She taught piano, violin and chamber music at the Music Institute of Chicago.
Jenny holds a Master of Music in Piano Performance from the University of Illinois. She holds a Bachelor of Music in Piano Performance from the University of Washington. She earned her teacher's certification from Trinity International University. These educational credentials allow her to share her passion for music with students of all backgrounds.
Congrats, Jen! Russian River will always be my favorite.
Jenny B Peters Music - Contact Me
I'd love to hear from you – How can I help you?
Do you have a question about music lessons, creativity, or orchestra work? You can book a free 15-minute session to learn more about Jenny B. Peters Music Studio. Or call me at 847-826-9661.