Jenny B Peters Music
Creativity for All
Do you need a cool music-making activity for your students?
You need a quick, sure-fire way to get a diverse group of students engaged. Student skills and interests vary widely. Some are interested and some may not yet be.
 Yet every student is concerned with what their peers think. Every student needs to feel comfortable and challenged at the same time. And every student needs to feel successful.
 So, you need a music activity that is fun and cool. It also needs to engage both your total beginners and your highly skilled students at the same time.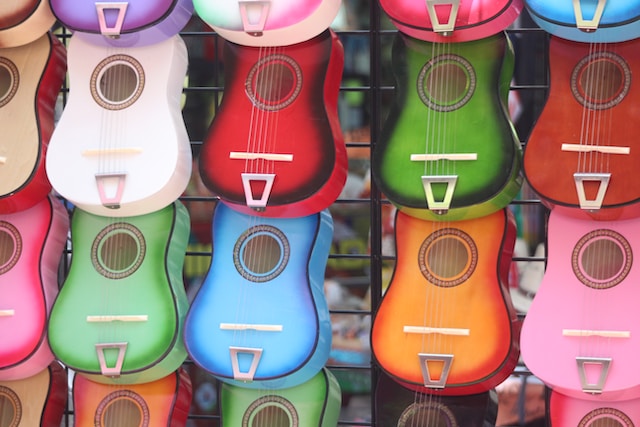 So, What do you do?
Hire Jenny to come to your school and teach an "Introduction to Ukulele" workshop!
Jenny is a conductor, composer and clinician who has written 7 ukulele books. She has traveled all over the United States to present her Ukulele for All book to teachers and students everywhere.
Jenny is a best-selling author whose books have sold over 120,000 copies. She brings you a course that is instructive and fun.
Jenny taught kids through the Covid lockdowns. She knows what students are experiencing and how to reach them. She knows their fragility yet also their resilience. She programs music they will be excited to learn.
Jenny will teach your kids the basics of ukulele. Yet, she'll also challenge the more advanced students with ukulele tab and more complicated strumming patterns. She'll teach basic skills from her books. After that, the students will move into popular songs presented with videos. Students sing and play along in a karaoke-style way.
Everyone is successful. And Everyone has fun!
I am loving your book and online course!! I have made more progress in the last couple days than I have in months and months in trying other methods to learn.
Hire Jenny as a Guest Conductor and Clinician
Jenny is composer, clinician, and educator with 25+ years of experience in the classroom.
I don't know if my kids will like it.
 Jenny is an experienced teacher who knows today's students. She pivots quickly to meet what the students need. She combines older folk songs for learning basic skills with today's music. There is something for everyone!
I don't have the needed equipment.
Please provide chairs, music stands and a sound system/projector. Internet access is a plus. This equipment is standard in today's classrooms.
Jenny will bring the books and the PowerPoint. If you don't have a classroom set, together we can find a community partner to help make a difference in the lives of the students.
In the Chicago area, Cassandra Strings sponsors a classroom set of ukuleles. Jenny can bring them to your school. Cassandra Strings believes in the power of music to change lives. Their generous sponsorship helps make this dream come true!
I don't know how to get my students ready for the ukulele.
 You don't need to do anything. Tell the students they'll get a chance to learn something new that is both cool and fun!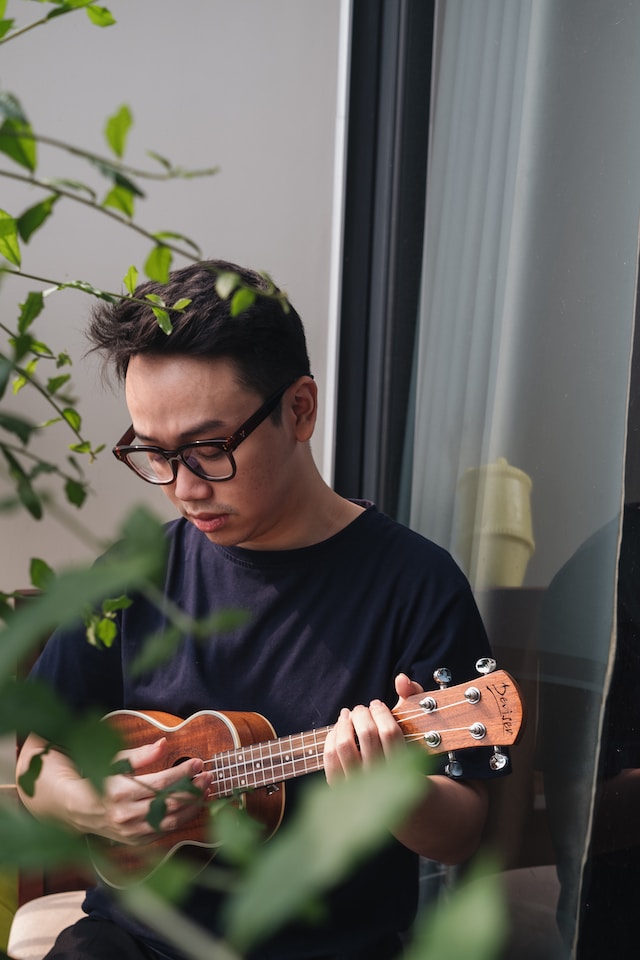 Students will come to school engaged and excited to learn.
Students will be using higher-order thinking to solve problems. Their learning will be rigorous. They will develop grit and resiliency as they work together to make music on the ukulele. The ideas in Ukulele Clinics come from an equity mindset to give each student what they need to succeed.
Sign Up Now For a Unique Ukulele Clinic!
Jenny's clinics are unique. They offer beginning material, while at the same time challenging more advanced students. Students learn the basics with simple folk songs. Then they learn to combine these skills with more popular songs in an interactive format.
You can't go wrong with Jenny's ukulele clinics. Your students will learn. And they will have fun while doing it!
Hire Jenny as a Guest Conductor and Clinician
Jenny is composer, clinician, and educator with 25+ years of experience in the classroom.
"I have been playing my concert ukulele for about a year now! I have all of your books and your videos have been very, very helpful! Thank you for helping me to learn the ukulele, I am now "jamming" with a group of local musicians; some advanced and play multiple instruments, and some beginners like me; but it is SO much fun! Thank you so much!"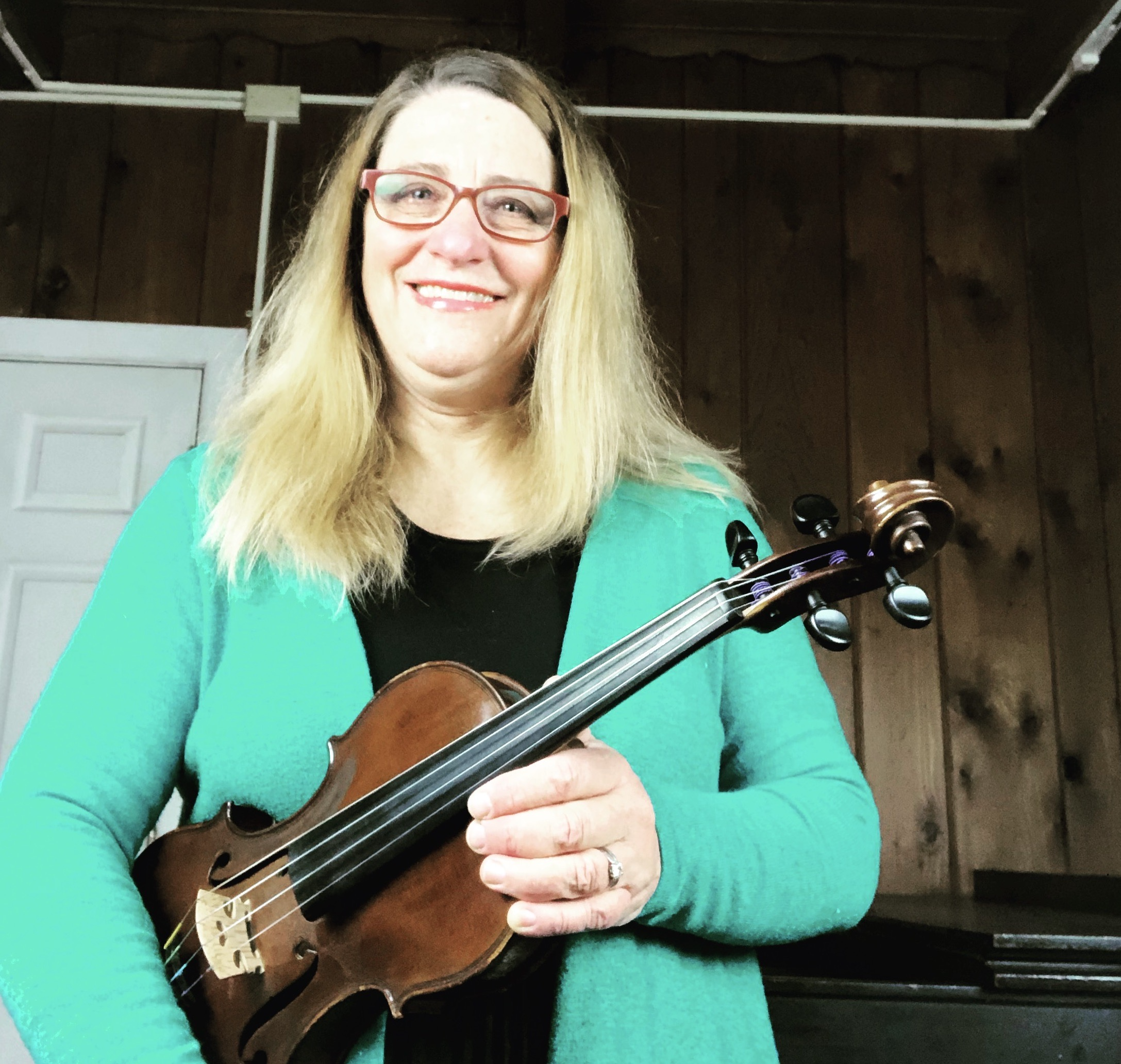 About Jenny
Jenny is a sought-after clinician, performer, composer, and creative musician. She composes music and online music courses. She is an accompanist and chamber-music coach. She has performed with members of the Chicago Symphony Orchestra and other artists.
Jenny and her sister, Rebecca Bogart, created the unique pedagogy of Ukulele for All, released by Kjos Publishing. Jenny and Rebecca are also the authors of the Amazon best-selling 21 Songs in 6 Days series of ukulele books.  Jenny is a popular YouTube ukulele personality. She is a sought-after clinician for music educators in learning to teach ukulele. She has been a guest clinician for All-State Music Educator Conferences in Illinois and Arizona.
Jenny recently retired from a successful public school orchestra program in Skokie, IL. She has served on the faculties of Lake Forest College and the College of Lake County. She taught piano, violin and chamber music at the Music Institute of Chicago.
Jenny holds a Master of Music in Piano Performance from the University of Illinois. She holds a Bachelor of Music in Piano Performance from the University of Washington. She earned her teacher's certification from Trinity International University. These educational credentials allow her to share her passion for music with students of all backgrounds.
Jenny B Peters Music - Contact Me
I'd love to hear from you – How can I help you?
Do you have a question about music lessons, creativity, or orchestra work? You can book a free 15-minute session to learn more about Jenny B. Peters Music Studio. Or call me at 847-826-9661.