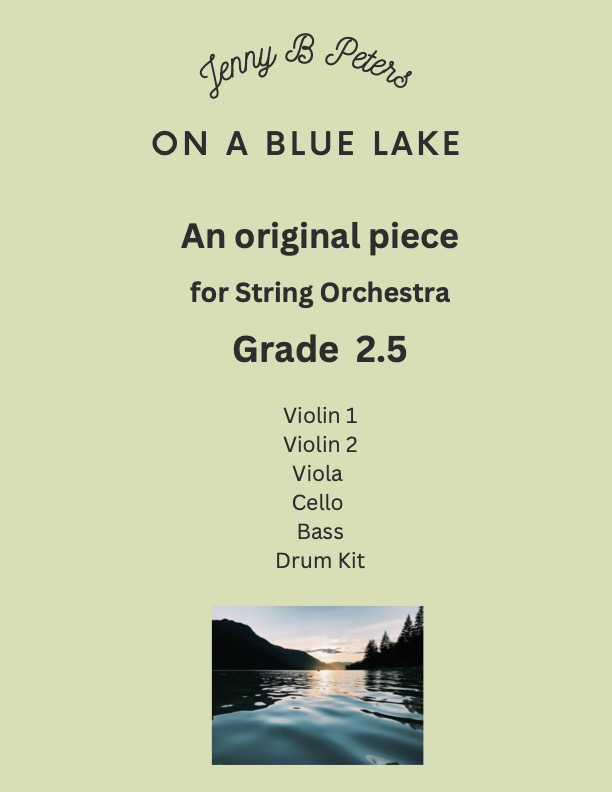 On a Blue Lake imagines a person floating on a lake. And looking at all the beautiful clouds floating overhead. The listener slides through a 12-bar blues that moves into a waltz. Then the dreamer returns to the original blues music.
The bass part masters the 1/2 position. The violas and second violins get the melody in the middle section. And the first violins get to express their sense of wonder in the two A sections. The syncopated cello sets the mood of the piece.
This piece works best with percussion. There is a recording of a backing track to aid in learning the piece. There is also a percussion part with the chord chart for the music.