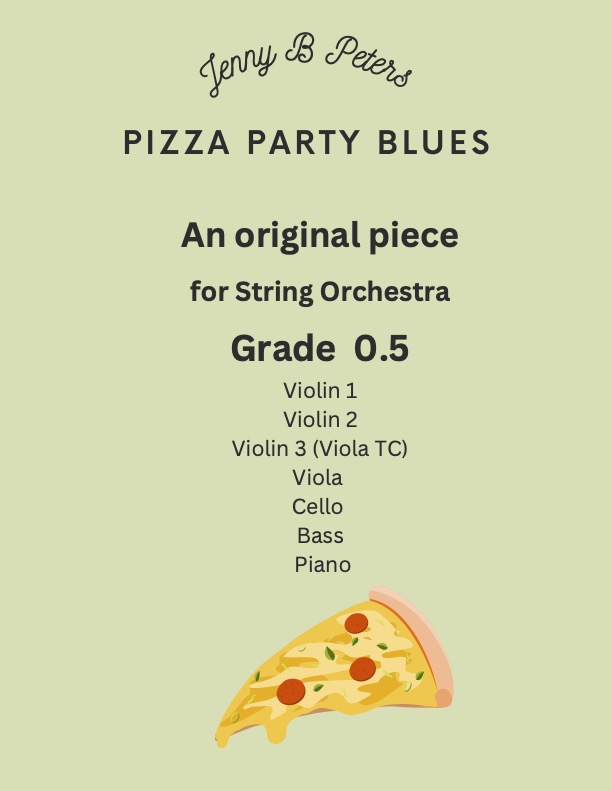 Pizza Party Blues is a 5-part piece for String Orchestra. It is suitable for a first or second-year ensemble. I conceived it as a simple blues melody. The melody is played over a boogie-woogie accompaniment on the piano. There are parts for violin 1, violin 2, viola, cello, and bass. There is a violin 3 part that doubles the viola part.
The parts come double-sided, with note names on one side and no note names on the other. My hope is that this way of learning will help your students with their music reading ability over time.
If you do not have a pianist available, there is an MP4 file you can use with your students. It is part of the download. You can hear it below.
Pizza Party Blues Back-Up Track