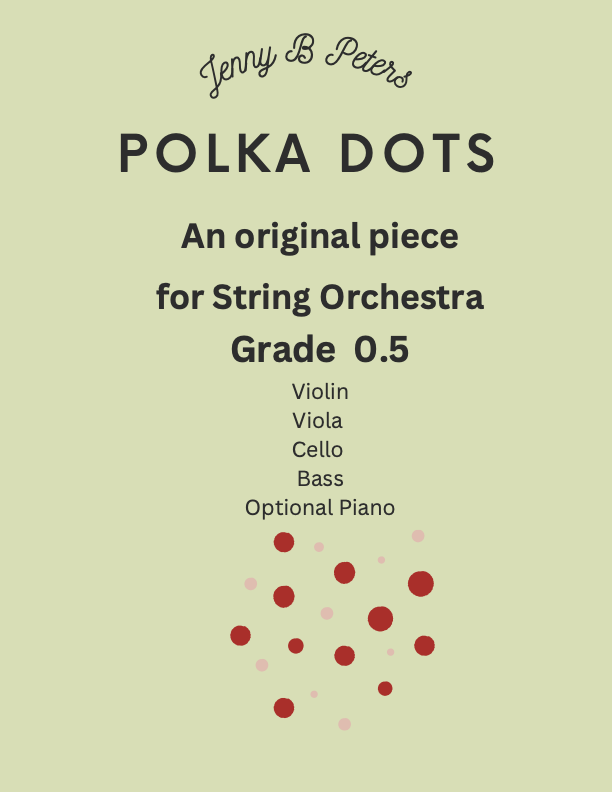 Polka Dots is a 2-part piece for String Orchestra. It is a Grade 0.25 to Grade 0.5. I conceived it as a simple ABA piece that will teach your students to branch out from unison playing. Most of the notes are on the A and D Strings. But there are some open string sections in the violin part that give a cool effect.
The violins are independent. The viola, cello, and bass parts all double each other. There is a piano part and a Strum Machine mp3 to aid in rehearsal. By using these rhythmic backups, you can help your students be successful. Because they will all play the same tempo. As your students learn their parts, you can get rid of the back-ups.
The parts come double-sided, with note names on one side and no note names on the other. My hope is that this way of learning will help your students with their music reading ability over time.
If you are interested in a link to the Strum Machine recording that you can slow down and speed up, please click here.